Fall is definitely my favorite season. Warm drinks, cozy sweaters and pumpkin everything...these are the things that inspired my fall collection.  Here are a few fall trends that we absolutely love!
Tassel everything! the tassel trend is one we definitely love, it adds an element of fun to any piece of jewelry.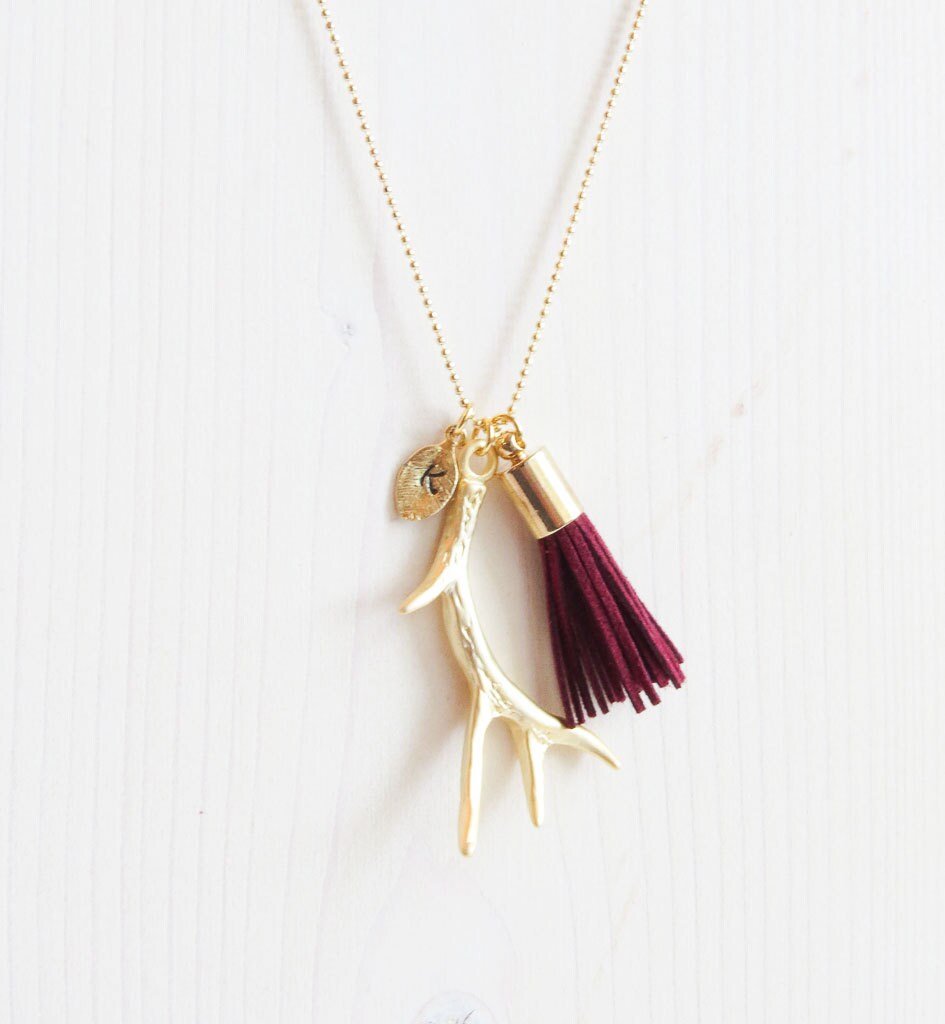 Antler & Initial Neckalce - Add some rustic charm to your outfit with our beautiful antler, tassel and little leaf initial necklace. This necklace incorporates everything we love about fall. Choose between 4 colours of tassel, which we have selected to go with any outfit. You can also personalize the little leaf charm with any initial.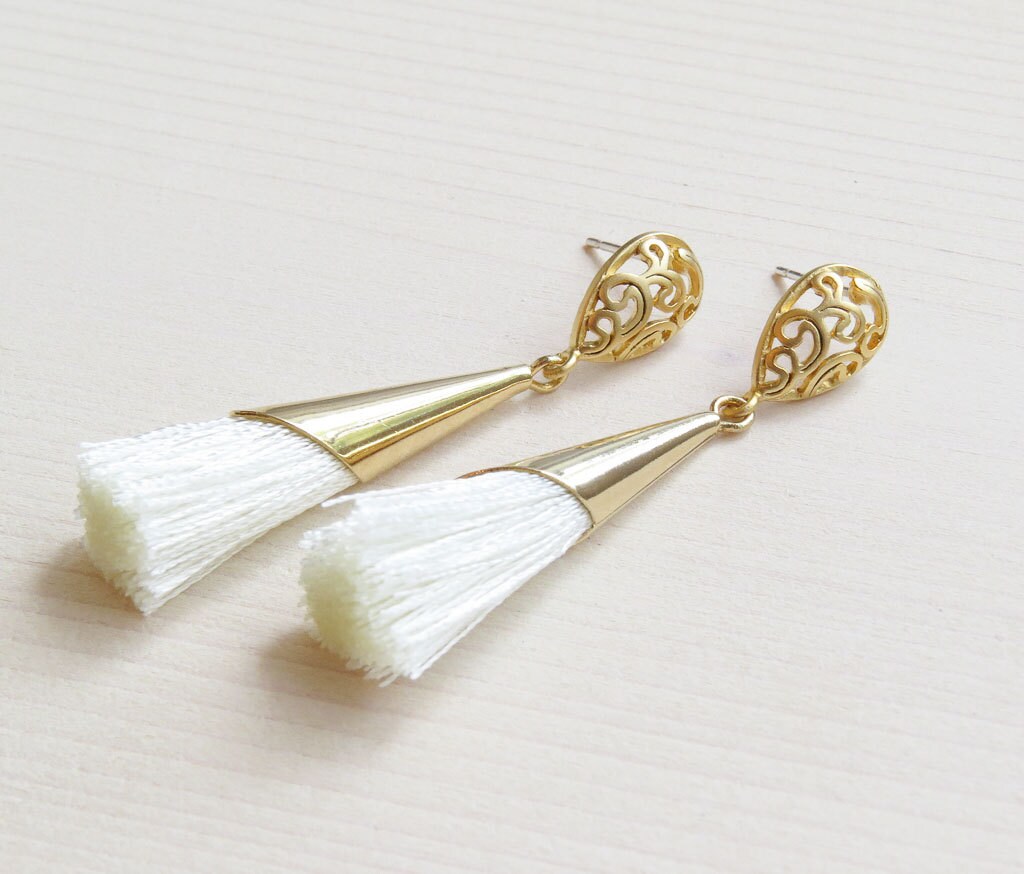 Tassel Earrings - These trendy ivory tassel earrings are the perfect fall piece. We love the intricate teardrop stud along with the long ivory tassel. These earrings are the only accessories you will need when dressing up your outfit. 
2. Chokers are back in style! We've designed 3 chokers for our fall collection, which incorporate gemstones, rhinestones & leather!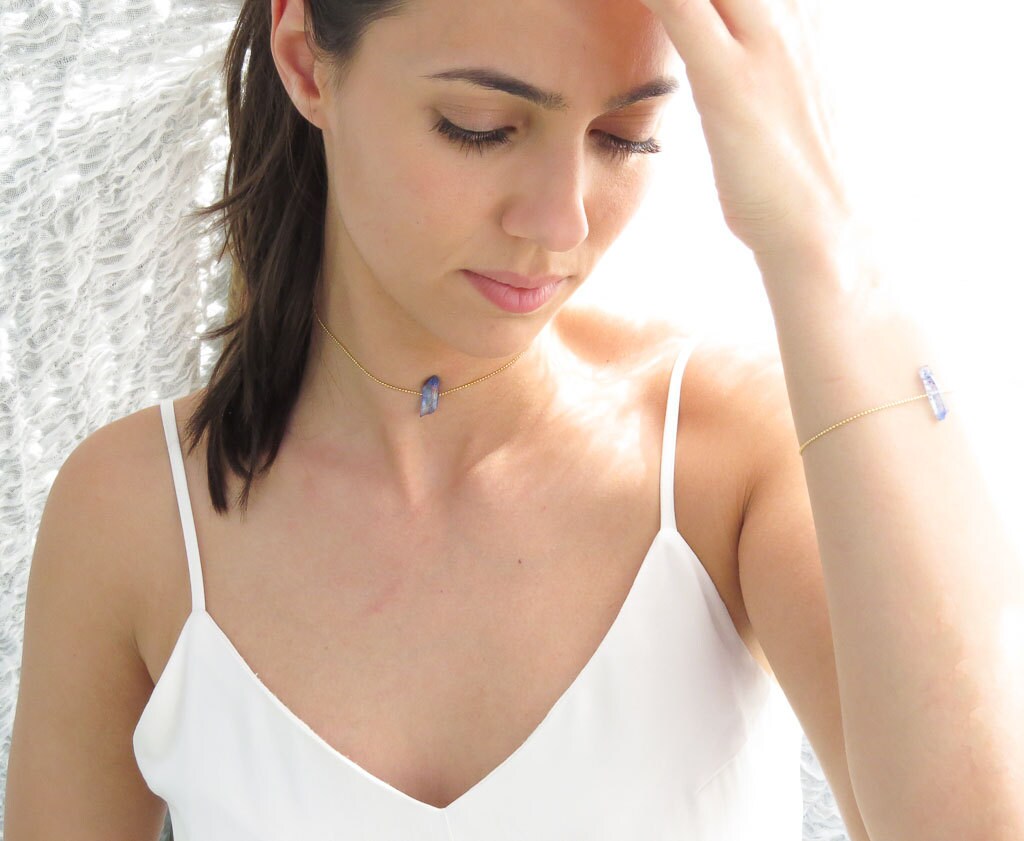 Quartz Choker - This beautiful and simple light blue crystal choker is definitely one of our favorites. This raw quartz stone looks great paired with other delicate necklace to create the layered look.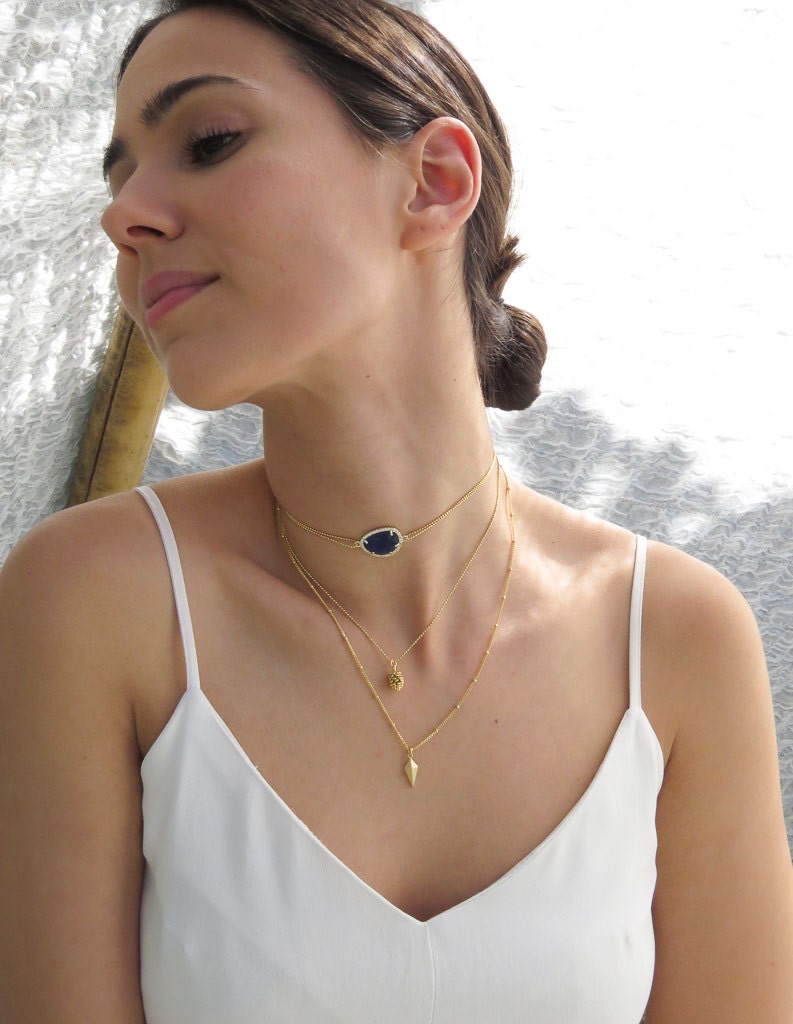 Gemstone Choker - Be on trend without breaking the bank with our stunning gemstone choker with cubic zirconia details. This beauty adds a subtle and delicate sparkle with a pop of color to your neck, looks great when layered with other delicate necklaces. 
3. Cute seasonal charm necklaces. We love little charm necklaces that can be layered to create the perfect fall look.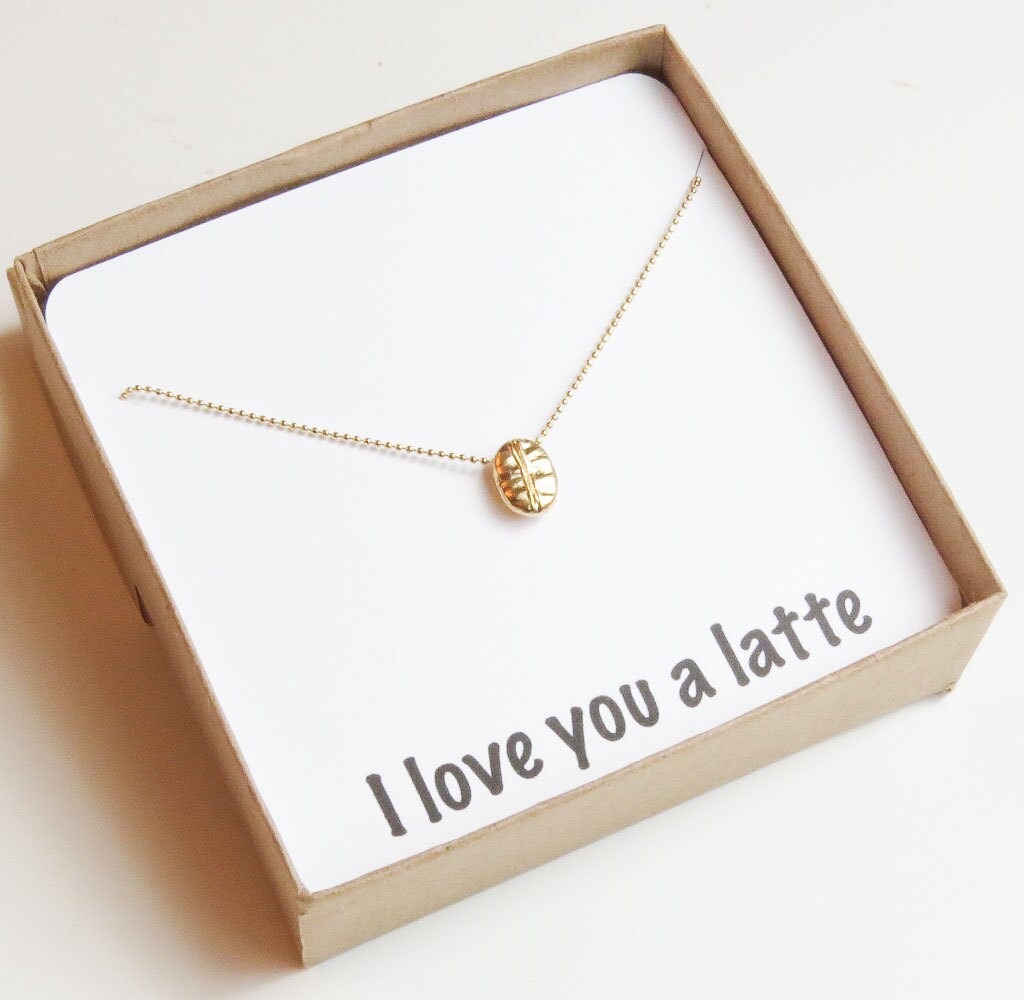 Coffee Bean Necklace - Love coffee? So do We! We wanted to create a small delicate coffee bean necklace to show our love for our favorite warm drink! Choose between gold & silver. This is the perfect gift idea for coffee lovers!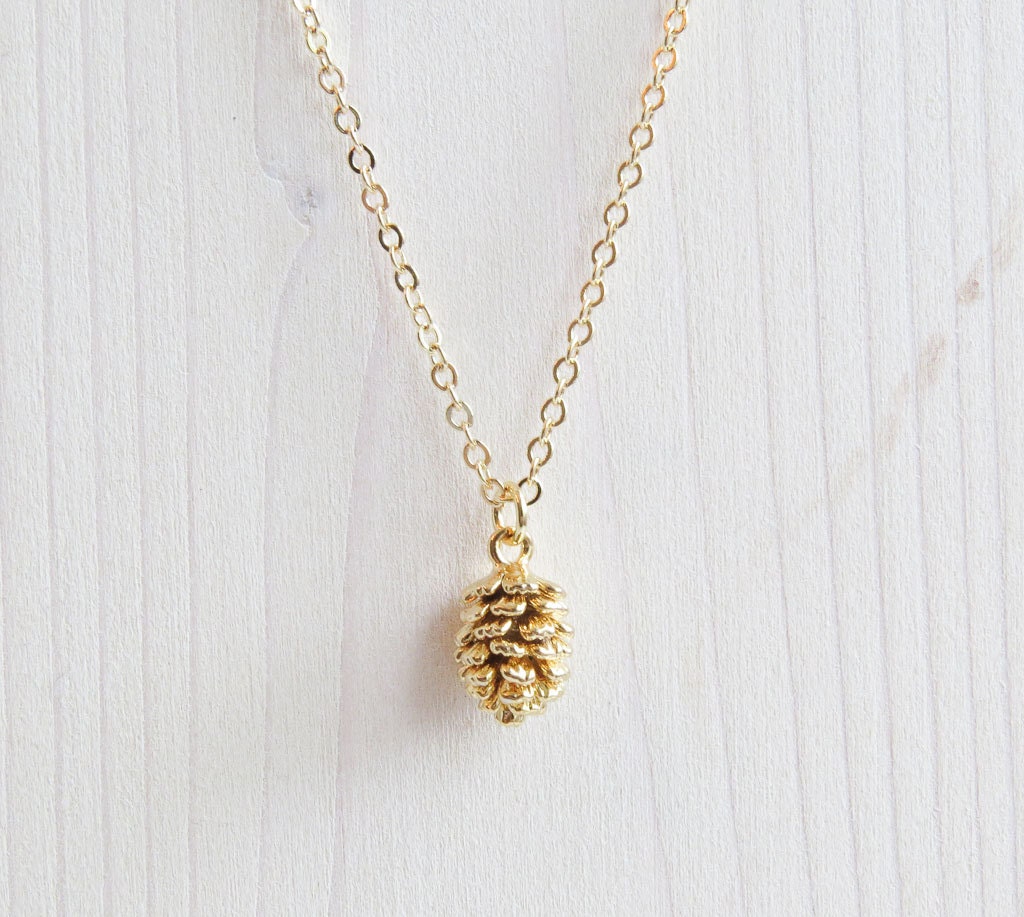 Pinecone Necklace - Simple little gold pinecone necklace. Add some rustic charm to your outfit with this dainty layering necklace. Wear it alone or with other simple necklaces. 
Thanks for reading and hope you enjoyed!
Amanda xox