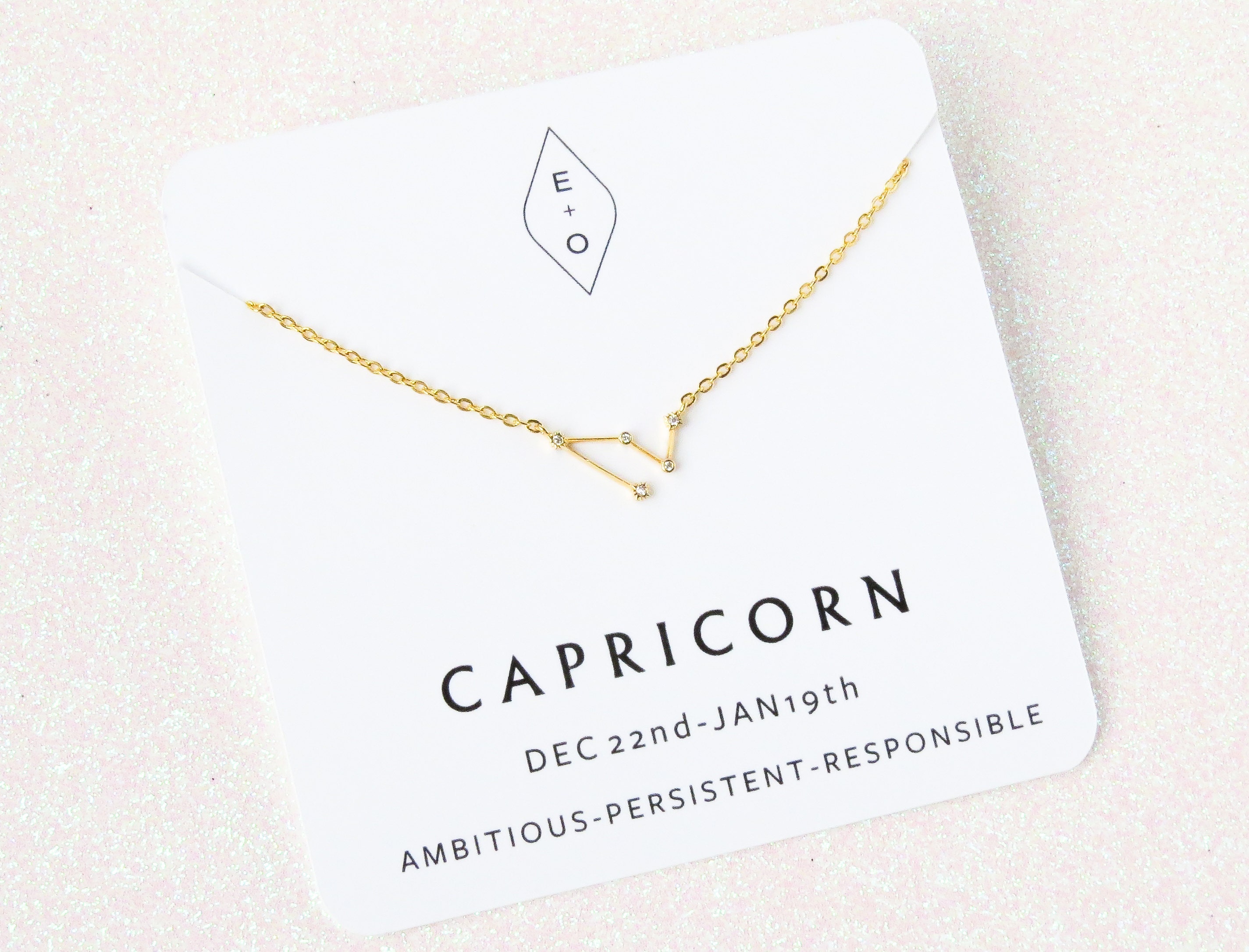 Did you know that one of our very own E+O babes is a Capricorn? That's right, our very own boss babe Amanda was born on December 26th! 
Like other Capricorn, Amanda is intelligent, hardworking and detail oriented. Capricorn is an earth sign, ruled under the tenth house. They are fully in control of their destiny and always get what they want, whether personal or professional. They have an eye for design and a talent to make their homes look Insta-worthy. Lastly, Capricorns are loyal friends and love family.  
Some famous Capricorns are: John Legend, Bradley Cooper, Kate Middleton, Liam Hemsworth, Michelle Obama and Ellen Degeneres 
Capricorns are amazing! Their name says it all: 
C for confidentA for analyticalP for practicalR for responsibleI for intelligentC for caringO for organizedR for realisticN for neat 
Not a Capricorn? Read on for our Fortune Cookie Horoscopes  
Aquarius – The holidays will find you getting by with a little help from your friends. Whether you're celebrating or not, surround yourself with loved ones. New years will put you in a goal setting mood, so get out a pen and paper and jot down some ambitions for the new year.  
Aries- The moon will be in your fifth house over the holidays, making you feel playful and glamourous. Hang out by the mistletoe or plan a fun activity while you're in this whimsical and spontaneous mood.  
Pisces- The year will end on a high night for you, Pisces babe. Let your charitable heart come into play by volunteering your time or inviting friends who don't have family nearby to your table. 
Taurus- Keep it cozy and chill over the 24th and 25th whether you're celebrating or not. Not to worry, things will look bright towards the end of the year with travel and a buzzing social calendar in your cards. 
Gemini- Whether you celebrate Christmas or not, you'll be in a social mood so gather with family and friends, just make sure to keep it spontaneous. New years will find you feeling more mellow, so stay in to celebrate and clear your mind for the year to come.  
Cancer- You'll be feeling nostalgic around Christmas time, whether it's reminiscing or watching your fav black and white movies, keep things simple and sweet and don't overdo it. The end of the year will find you heating up the dance floor and party hopping, not to worry! 
Leo- Christmas Eve and day will find you energized and ready for action, Leo Babe! Take charge but make sure to carve out some solo time. New years will find you looking for comfy, cozy, so make use of your party outfits earlier in the month! 
Virgo- Keep your celebrations low key over the holidays, a cozy pajama day or early bedtime is exactly the jingle bell rock you need. Feeling sentimental around New Years? Tell your S.O how much they mean to you.
Libra- Adopt a "more the merrier" policy during the holidays by keeping your door open to friends and family while you celebrate. Now is the time for volunteer work or a charitable donation.
Scorpio- You'll find yourself in manager mode over the holidays, which let's be honest Scorpio babe, you prefer. So, take charge of those holiday celebrations. Reflect on goals for 2019 and write down anything that comes to mind.
Sagittarius- You'll be feeling spontaneous and inspired about the year ahead over the holidays! Take that optimism and use it to draft some resolutions. Think BIG Sagittarius babe! New years will find you feeling restful and compassionate so stick to a close group of friends for celebrations.        
Capricorn- Christmas will find you feeling introspective and private so stay clear of loud relatives and look for meaningful, one on one conversations instead. Your celebratory side will return with a vengeance around New Years, so now's the time to gather friends and family for a party! 
xox
E+O